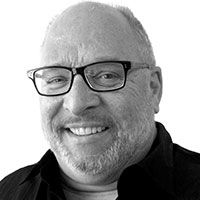 Joe Ricchio, a native of Cambridge, Massachusetts, received his Bachelor of Science in Industrial Design from California State University at Long Beach in 1980. During his studies, he was a participant in California State University International Programs in Florence, Italy, where he studied design and architecture.

Ricchio Design, based in Seal Beach, California, was established in 1985 as a multifaceted design consultancy, working in the area of product, furniture and graphic design. Ricchio Design has successfully completed major design projects: including strategic product design and planning for Xerox Corporation, furniture design for Knoll and graphic design for Disney. Ricchio also has worked for many other major contract furniture manufacturers such as: ai, Arcadia, Dauphin, Geiger, ICF, Izzy, MTS, Peter Pepper Products and Stendig.

Ricchio Design has been the recipient of various design awards, including the "Industrial Design Excellence Award (IDEA)", a Bronze "IBD Award", Industrial Design Magazine's "Design Review" award, a "ROSCOE" award, a "Nightingale" award and multiple "Best of NeoCon" awards. His work has appeared in such magazines and books as "Interior Design", "Contract", "Abitare" and "Product Design".

Ricchio is currently a member of the Design Department at CSULB where he teaches Furniture Design. He recently established the nonprofit "Ricchio Design Retreat, Inc." to take students on additional design and educational trips, including the Milan Furniture Fair and NeoCon.

Ricchio presently resides with his wife in Long Beach, CA. He has two sons who have pursued degrees in graphic design; Aaron, a graduate of the Pratt Institute, in Brooklyn, NY and Jacob who attended Art Center College of Design in Pasadena, CA.