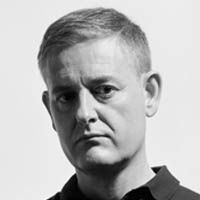 A graduate in Industrial Design from the Elisava School of Design in Barcelona, Mario Ruiz started his independent professional career in 1995 focusing primarily on the fields of technology and office furniture design.
Working from his studio in Barcelona, his portfolio includes products for internationally renowned firms in the sectors of technological products, domestic furniture, lighting, furniture, office equipment and applied graphics. Through his skill and multidisciplinary experience in so many fields, he has won the confidence of some of the largest companies in each sector, from HBF to Siemens. For some of these companies he undertakes not only product design but also acts as creative director defining their product catalogs, brand and graphic identity and showrooms.
His work has been recognized with more than 40 prestigious honors in Europe and the US, including the red dot, IF, Design Plus, Wallpaper and Best of NeoCon awards.