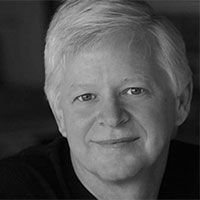 Kevin Stark, Vice President, Design, HNI Contract Furniture Group has been with the company since 1986. In addition to overseeing all of the design development and the branding strategy at HBF, he is also an award-winning furniture designer in his own right. His Eiffel Occasional Table Series, Canterbury Series, and Cadre Series have all won Best of NeoCon awards.

Born in upstate New York, Kevin earned a B.S. in Fine Arts from the College at Brockport (S.U.N.Y.) and his M.A. degree in sculpture from the University of Wisconsin-Madison. Kevin began his career as an instructor at Syracuse University, while at the same time creating sculptured furniture which he exhibited at museums and galleries in the area, including the Everson Museum in Syracuse, the Munson Williams Proctor Institute in Utica, the Memorial Art Gallery in Rochester, and the Albright-Knox Art Gallery in Buffalo.

Eager to learn more about woodworking and furniture-making, Kevin enrolled in the Rochester Institute of Technology, and in 1981, graduated with a Master of Fine Arts in Furniture Design and Woodworking. The combination of intense study and natural talent serves Kevin well. Before joining HBF as Product Development Manager, he worked at Metro and Hardwood House. As the HBF Brand President and Vice President of Design, he is an integral part of HBF's design legacy and its quest for classic modernism.