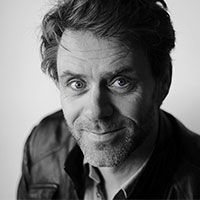 Wout Speyers (1968 Nijmegen, the Netherlands) studied Architecture and Industrial Design Engineering at the University of Technology in Delft, the Netherlands. Both specialties were needed in his graduation project of 1996; he designed the museum for historic posters at the Spuiplein subway station in the Hague, which is still in use. At Neonis Industrial Design he discovered his love for furniture while working on the Personal Furniture System, PFS. In the USA he further specialized in casegoods and cabinetry as Director of Product Development for Goelst USA Inc. in Winston-Salem, NC. The mail sorting desk he developed for the IRS is still being used by thousands of federal employees in the USA.
Once back in the Netherlands Wout started to work for the product development department of Pastoe, a famous hundred year old company. Pastoe specializes in cabinetry. He worked on realization of the Maarten van Severen chairs and redesigned the low-board Frame.
Since 2008 Wout has successfully designed tables, chairs and sofas in his studio. The first chair he created became part of the Artifort/Lande collection for which he later made Toro and the so called UN tables finished as runner up in the Montis/Elle Decoration Design Talent Award in 2010. With the Twister coat rack he reached the finals of the W.H. Gispen competition for Dutch Originals in 2014.