Emanuela Frattini Magnusson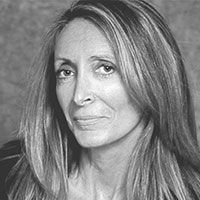 Emanuela Frattini Magnusson was born in Milan. She studied at the German School and earned her doctorate in architecture from the Milan Polytechnic in 1984. Her studies in architecture began under the tutelage of her father and world-renowned architect and designer Gianfranco Frattini. She is a licensed architect in Europe and the US and has practiced architecture in several European countries, Australia, and the United States. She has operated her own architecture and design firm since 1985 in London and Milan, and since 1990 in New York. She produced and marketed her product designs under the name of EFM prior to their distribution by the Museum of Modern Art.
Emanuela's work ranges in scale from architecture, interior and exhibit design, to furniture, industrial design, graphics, and websites. She has built commercial, residential, and retail projects and has been visiting faculty at Yale and Parsons School of Design. She has been widely published and has received several industry awards for her designs, including the prestigious I.D. Design Distinction Award. Clients include Knoll, Spinneybeck, AIGA, Russell Athletic, Steuben Glass, Montina, ClassiCon, Salviata, and NYU. She is an Italian citizen and currently resides in New York with her husband and two children.