Environmental Certificates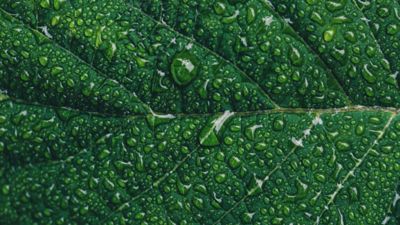 Design for the Environment
HBF is committed to protecting the environment for future generations. We understand the potential impact of our products and have integrated life cycle principles into our design and manufacturing systems driving continuous improvement in products, workspace environments and our community.
We strive to meet the most stringent environmental standards, including BIFMA LEVEL®, BIFMA's sustainability certification program for furniture, and SCS Global Services' (SCS') Indoor Advantage™ Gold certification for indoor air quality. We provide environmental datasheets to help our clients calculate the environmental benefits of using HBF products in Leadership in Energy and Environmental Design (LEED) ® projects.

Third-party certification involves an independent assessment declaring that specified requirements pertaining to a product, process or management system have been met. HBF's third party certifications include LEVEL® and SCS Indoor Advantage™ Gold.
LEVEL® (ANSI/BIFMA e3-2014e Furniture Sustainability Standard)

The most comprehensive, multi-attribute standard for sustainability in the office furniture industry is the ANSI/BIFMA e3 Furniture Sustainability Standard. The standard provides direction to manufacturers in the areas of materials, energy, atmosphere, human and ecosystem health, and corporate social responsibility. Third-party certification (called LEVEL) is based on an audit of the corporation, the manufacturing site, and the specific products. HBF's seating and table product lines are LEVEL 2 certified.
SCS Indoor Advantage™ (IAQ / Off-gassing)

The SCS Indoor Advantage program certifies products for low VOC emissions and good indoor air quality. To become certified, products undergo emissions testing at an independent, accredited laboratory to the highest quality standards available. Furniture products are tested for 35 volatile organic compounds (VOCs), including formaldehyde, in accordance with ANSI/BIFMA M7.1, X7.1, and CA 01350. HBF's products are Indoor Advantage Gold certified and can contribute to LEED and WELL projects.
Healthier Hospitals
Healthier Hospitals (HH) is a program that helps hospitals and healthcare organizations set sustainability goals and track their progress toward achievement. Voluntary challenges are available for organizations to pursue, including the "Safer Chemicals Challenge." Part of this challenge encourages organizations to use a portion of their purchasing budget on furniture and furnishings that meet the "Healthy Interiors" goal. HBF provides a list of products that meet the HH requirements. This list is not third-party certified but can be found here:
HBF Products for Healthier Hospitals