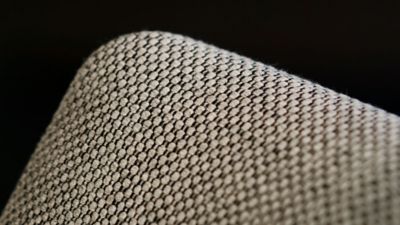 HBF Standard Upholstery Program
HBF offers a full program of standard fabrics, faux leather and leather appropriate for most seating applications. Only graded-in HBF Textiles fabrics, leathers and faux leathers are covered by HBF Furniture standard warranty (for a 2-year period). Refer to
maharam.com
for warranty that is specific to each Maharam pattern. Fabrics and faux leathers also meet or exceed performance standards by ACT (Association for Contract Textiles). All upholstery coverings may not be approved for use on all HBF product offerings. Please refer to the Graded-In Matrices below for application approval on HBF furniture. Please note that leathers may show natural blemishes, scars and wrinkles which are inherent material characteristics and as such deemed acceptable by HBF. Variation of color, grain and texture found in leather is also natural.
All upholstered items may be ordered using HBF Textiles, HBF Leathers, Maharam Textiles, or coverings provided by the customer (see COM section). Prices listed as GRADE refer to HBF Textiles and/or HBF Leather and Maharam Textiles.
Graded-In Textile/Leather Approvals
Even after preliminary approval, HBF reserves the right to reject fabrics/leathers when necessary if the quality or construction is not satisfactory for the item it is intended for use on. HBF reserves the right to evaluate data daily and make any necessary changes or improvements to the information provided. All trademarks and trade names are the property of the different manufacturers.
Application
Fabrics will be applied in the direction sampled by the fabric manufacturer, unless otherwise specified by the customer. The application direction must be noted on all purchase orders and a sketch indicating the direction of application must accompany the purchase order.

Additional finishes, backings, and CAL 133 treatments may require additional cost and lead-time. Optional treatments may also include minimum yardage requirements, and may impact general pass/fail results, CAL133 results and overall lead-times. One or more yards of additional fabric will be required per treated textile.